When Should I Get An Oil Change?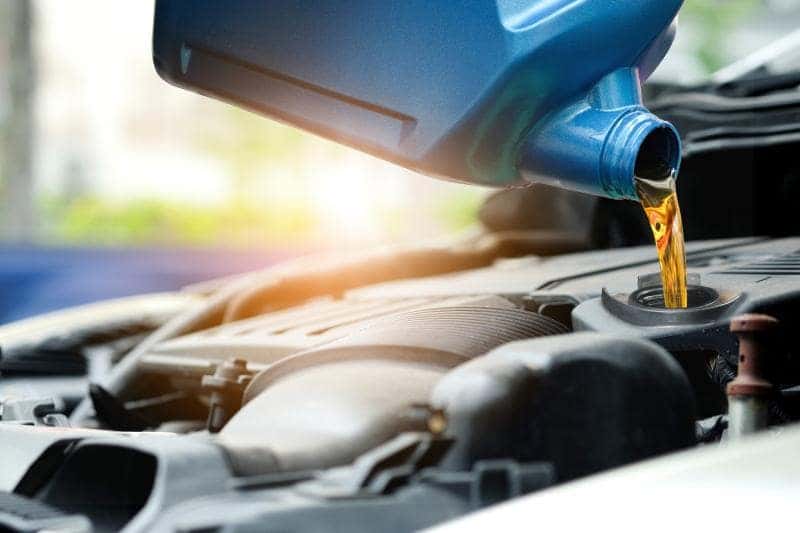 Your vehicle's oil change is necessary, but when is the right time? An important question with varying answers, so let's attempt to simplify. Before improvements were made to fuel-delivery systems, engine materials, manufacturing methods and oil chemistry, 3000 miles were the typical barometer for an oil change. However, modern engines today can drive upwards of 7500 or 10,000 miles before an oil change is required.
Several variables come into play when determining the proper interval for your next oil change. If you own a new vehicle and do not want to jeopardize your powertrain warranty, follow the oil type, mileage and time frame recommendations listed in the owner's manual. Most of the time, drivers will take their vehicle to a dealer for routine inspections and maintenance. During these appointments, oil changes are typically provided.
If your vehicle is out of warranty, the answer becomes more vague. Recommendations vary depending on driving conditions, such as the time of year and where your vehicle is driven. Severe driving conditions include short trips of five or less miles in normal temperatures, short trips of 10 miles or less in freezing temperatures, stop-and-start driving in hot temperatures, long distance driving at low speeds and frequent driving on dusty, muddy, salty, sandy or gravel terrain. Service providers recommend shorter oil change intervals, which are typically between 3000 to 5000 miles. While this never hurts your engine, it does result in more frequent expenses with your local dealer. Checking your oil level once a month using the dipstick is encouraged, especially with older vehicles. Many newer vehicles use synthetic oils for a potential 10,000 to 12,000-mile interval range before requiring an oil change. Older vehicles use petroleum-based oil, which provides users with a choice if they own an older model. Synthetic oils offer greater support for longer distance traveling and more resistance against temperature breakdowns. But they also cost more than petroleum oils. You'll have to determine which option makes more financial sense. Changing your oil at the proper interval is reliant on many moving parts, most of which are specific to you and your vehicle. For new vehicles, follow the recommendations outlined in the owner's manual in order to avoid breaking a powertrain warranty. Modern vehicles typically last 7500 to 10,000 miles before requiring an oil change. Used vehicles have varying intervals for oil changes depending on your personal driving habits and patterns. Many dealers suggest changing your vehicle's oil every 3000 to 5000 miles. For additional questions and information regarding your oil's life span, consult with a local car dealership for servicing details and assistance.
Need an oil change? Schedule your service today with Manheim Imports.